When planning your wedding you need to feel and look your best.
We at Brees understand this and our experience and commitment to service can help at every stage of the selection process.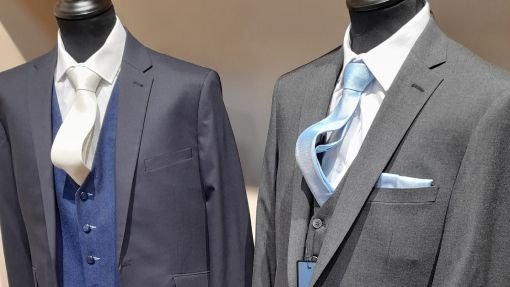 Our first floor is dedicated to Suits and Formal Hire and in this relaxed environment the bridegroom can choose from our comprehensive range of waistcoats, neckwear and suits.
We cater for all sizes from pageboy to kingsize in all of the popular styles from modern three-piece-suits with matching or tweed waistcoats, tuxedo or traditional groomswear.